BGLOSIM + 5000MB
45.00€ 75.00€
Travelling to Asia, Middle East and Europe? This offer is specifically made for you! This is a starter package.
If you already have bglosim card, just dial *146*941*12# on your phone and send, package cost is only 25 euros, please make sure you have enough balance on your card as cost will be deducted from credit balance. Happy browsing!!
Add to CART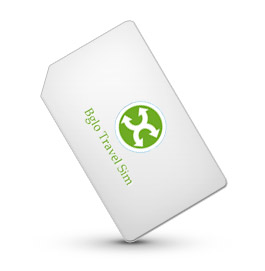 It includes BGLOSIM plus 5000MB of Data. With this card, You can use other Data packages, make calls, send SMS and browse the internet anywhere you are in the world.
DATA PACKAGE ACTIVATION CODE : Dial *146*941*12# on your phone and send.
PACKAGE DURATION: 30 days.
You can renew package when finished if you want, by dialing the above codes on your mobile phone.
Please note that Data amount will be deducted from your credit balance immediately the Data is activated
Remember all the unique functions that bglosim has for you and enjoy our extra value added services for free!!
.