BGLOSIM CLASSIC + FREE AIRTIME
20.00€ 35.00€
Hello! Would you like to use an international SIM card that gives Worldwide Coverage and allows easy roaming without charges? Bglosim is the answer!
No unnecessary documentations. Put your new bglosim card in your phone and start using immediately.
Add to CART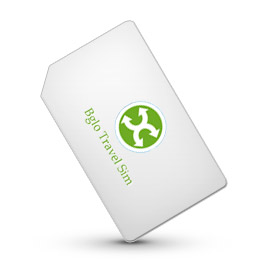 Offer includes BgloSIM Card + Free Credit. All SIM type. Works in unlocked phones.
Worldwide Coverage. More than 350 network services around the globe.
No costs for incoming calls nor Roaming charges.
Cheap international calls and SMS from 0,06eur.
No contract, No monthly fees.
Excellent Network coverage in over 207 countries.
Full cost control, online billing
Full web management
Free incoming SMS worldwide
Save up to 85% of calls and data costs when traveling.
NO obligations to recharge or lose the number.
The number never expires! Your number remains yours always!!
24 hour support
ADDITIONAL FREE SERVICES
Personal Assistance in emergency situations, language, business, and travel.
Call divert to any network operator
Free Fax
Additional phone numbers(UK, USA) in one SIM.
Free calls to and from some destinations
Mobile money transfer
Call waiting
Mobile miles, earn free miles thereby getting discounts on flight tickets during your travels by using your bglosim when you travel.
Cell Identification. Locate your SIM anywhere anytime, even without internet connection. Recommended for Transporters, Cruisers, Excursionists, Tourists.
Free Skype calls to bglosim numbers.etc